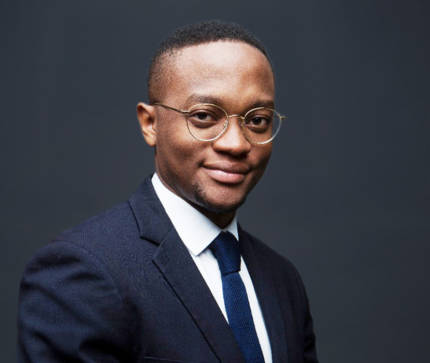 ---
Paul Ariel
Kombou
Senior Associate
---
Lawyer at the Cameroon and Nigeria Bars, Paul Ariel KOMBOU is a Senior Associate in the Firm.
Skills




Domain Name Dispute
MARD (arbitration, mediation,...)
IP, Tech & Data
Commercial law and distribution
Mergers and acquisitions
Banking regulations
OHADA law

Sectors




Banking and insurance
Digital and collaborative economy
Construction and public works
Telecommunications and technology
Environment
Prior to joining the Firm, Paul Ariel Kombou was a trainee lawyer with Dikko & Mahmoud Solicitors and Advocates (former Bar President) in Abuja, Nigeria. Paul Ariel Kombou previously worked in the claims department of the Compagnie Professionnelle d'Assurance (CPA) where he had the opportunity to participate in sessions of the Commission Nationale d'Arbitrage (CNA).
He also worked in the legal department of Hydrocarbures Analyses Contrôles (HYDRAC S.A.) where he gained experience in contract auditing.
He is the founder and editor-in-chief of the online media « C'est tout droit », which works for the popularization of law in Africa.
He is also a member of the United Kingdom Chartered Institute of Arbitrators (CIArb), one of the leading professional associations specializing in dispute avoidance and resolution, which provides, among other things, study and professional training programmes for arbitrators and mediators.
He is fluent in French and English.
Paul Ariel Kombou holds:
a Master's degree in Business Litigation and Arbitration from the Catholic University of Central Africa (Yaoundé),
a Bachelor of Laws from the University of Buea.
---
Paul Ariel Kombou has recently been involved in the following operations:
The Republic of Cameroon's Eurobond through the issuance of an international bond, the redemption of an existing Eurobond and the early unwinding of a foreign exchange hedge for a final amount of CFAF 450 billion (2021);
MFS Africa's US$3 million investment deal in Cameroonian fintech Maviance PLC (2020).
Paul Ariel Kombou has written or co-authored the following articles:
Covid-19: A Systemic Risk in the Insurance Sector?, Flora Wamba and Paul Ariel Kombou,
Chazai & Partners Newsletter no. 03, March 2021;
Regulatory and Legal Framework of Investment in Chad, Aurélie Chazai, Paul Ariel Kombou
and Aurélia Kamga, Lexbase Afrique-Ohada no. 35, July 8 2020;
What Conclusions Can Be Drawn from the COVID-19 Epidemic in Cameroon?, Paul Ariel Kombou, Chazai & Partners, 30 April 2020;
The Coronavirus Epidemic: Force Majeure or Unforeseen circumstances?, Paul Ariel Kombou,
Chazai & Partners Newsletter no. 2, January-March 2020.