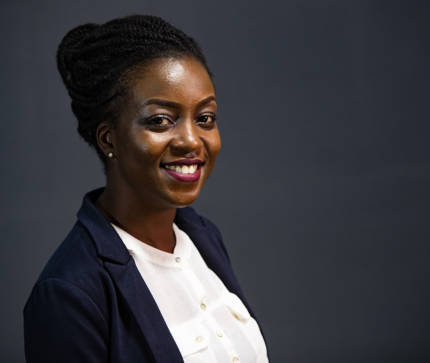 ---
Michèle
Boulleys
Operations Manager
---
Michèle Boulleys is Operations Manager in the Firm.
Skills




Project management
Social responsibility
Improvement of organizational processes

Sectors




Human Resources
Business Administration
She is in charge of the implementation and management of organizational processes of the administrative aspects of the Firm as well as its social responsibility.
Prior to joining the Firm, she worked at Nyemb Law Firm where she was in charge of optimizing organizational structuring and managing and monitoring educational projects.
Michèle Boulleys has experience in project management and social responsibility, acquired during her professional career where she was involved in energy reinforcement projects for the State of Cameroon with Electricity Development Corporation – EDC.
Michèle Boulleys holds:
a Master's degree in Sustainable Development,
a Professional Master's degree in Sustainable Development from the Pan African Institute for Development – Central Africa and a Bachelor's degree in Political Science.
She is also registered at the Project Management Institute (PMI) where she is preparing for the Project Management Professional certification.
Michèle Boulleys is fluent in English, French and German.