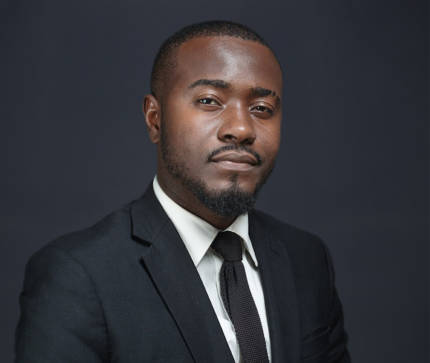 ---
Franck-Yvon
Endene
Associate
---
Franck-Yvon ENDENE is an associate in the Firm.
Skills




Commercial law and distribution
Business criminal law
Employment law
Debt collection
OHADA law

Sectors




Family businesses
Construction and public works
Real estate
Transportation
Before joining the Firm, Franck-Yvon Endene worked on the setting up of ROYALTY & Co AGENCY, a creative events agency, as well as on the legal support of Idoine Solution Sarl. These experiences have enabled him to refine his practice of pre-litigation and particularly the management of legal disputes before they arise.
His experience acquired in law firms, notably with the André-Marie OWONO Law Firm and the TANKEU Yvonne Law Firm, has enabled him to intervene in the drafting of civil and commercial contracts, maritime transport litigation, administrative litigation, labour law, criminal law and debt recovery.
He is fluent in French and English.
Franck-Yvon Endene holds:
a Master's degree in Business Law from the University of Douala,
a Bachelor's degree in Private Law from the University of Douala.
---
Franck-Yvon ENDENE has been involved in the following cases and operations:
Assistance to several banks before the state courts in the context of their banking litigation;
Legal assistance to several local and multinational companies in the drafting and negotiation of their commercial contracts and in legal secretarial matters.