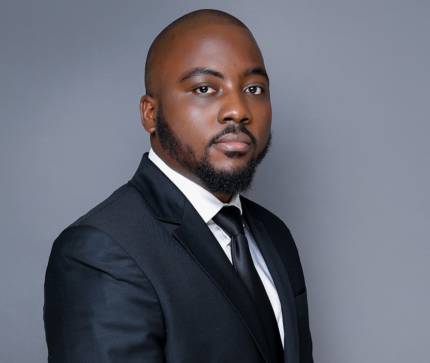 ---
Dylan Dave
Tchouankeu
Associate
---
Dylan Dave Tchouankeu is a junior associate in the Firm.
Skills




OHADA Law
Employment Law
Corporate Law
Mergers and Acquisitions
Business Criminal Law

Sectors




Restructuring
Banking and financial services
Distribution et consumer affairs
Telecommunications
Insurance
Prior to joining the Firm, Dylan Dave Tchouankeu previously had the opportunity to consolidate his knowledge of OHADA law and business criminal law at Ngassam Fansi & Mouafo law firm.
He also worked as a trainee lawyer at Activa, in the Recovery and Legal Affairs Department, where he was able to familiarize himself with insurance law, particularly around pre-litigation dispute resolution.
At the Firm, Dylan Tchouankeu assists clients mainly in the areas of corporate, banking and labor law, as well as restructuring and financing.
After obtaining a bachelor's degree in Law and Political Science from the Catholic University of Central Africa, he completed a master's degree in Business Litigation and Arbitration in the same institution, at the end of which he is preparing a thesis on the liability of a parent company in relation to its subsidiary.
He is fluent in both French and English.